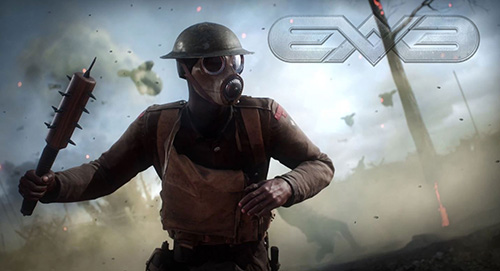 Overview
Eternal Vigilance has a very extensive history playing a variety of FPS games. However, the Battlefield series has been a staple of EV since Battlefield 2 released back in 2005. This will continue to ring true with BFV as we are very excited to see the franchise return to it's roots. We plan to be heavily involved in the various new multiplayer modes on release to try them out, as well as traditional modes like conquest. The overall goal for this Portal is to create a solid pool of like minded members to squad up with throughout all the game has to offer. We will also look into the competitive scene should one develop.
Goals:
Quality Teamwork, Coordination and Communication.
Pursue creating competitive teams should the game allow for a competitive scene (dedicated servers).
Regular Meetups/Events to facilitate multi-squad tactics
While fun is always our main objective. We do play to win!
Structure:
Commander – Tal
Executive Officer – TBD
Why join?
By joining, you will become apart of EV's continuing Battlefield legacy. This will not only offer you the experience's of those of us who have played Battlefield for years but also allow you to create and add new experiences with a group of like minded gamers. The primary goal for EV is to always have fun in the games we play, to ensure this we follow of set Code of Conduct and also employ a healthy sense of humor. While not everyone will be a fit for EV, those who are will find a home for the duration of their career in BFV and many other games, should you choose to expand in the Multi-Gaming community.
Learn more, click here to visit our forums.